Maintaining a healthy gut should be the priority to ease the digestion process which is only possible by adopting healthy and fruitful choices in diet. It is very important to understand what we eat? When do we eat? And with the understanding of these two one can bring about a significant difference in their health status. The digestive system is made up of the gastrointestinal tract including the liver, pancreas, and gallbladder. The working of the digestive system is accomplished by six major activities i.e., ingestion, propulsion, mechanical breakdown, chemical digestion, absorption, and elimination.
The process of digestion is controlled by nerves, enzymes, and hormones present in the body. Even though consuming fried, processed and refined food is hard to resist but it is also important to known the future health complications associated with them. It is seen that our wrong food preferences can negatively impact the digestive system functioning and causes emergence of various diseases including constipation, Irritable Bowel Syndrome, piles, ulcerative colitis, and flatulence. Therefore early realization and approaching towards healthy choices can help sustain a healthy and disease-free future without the risk of diseases.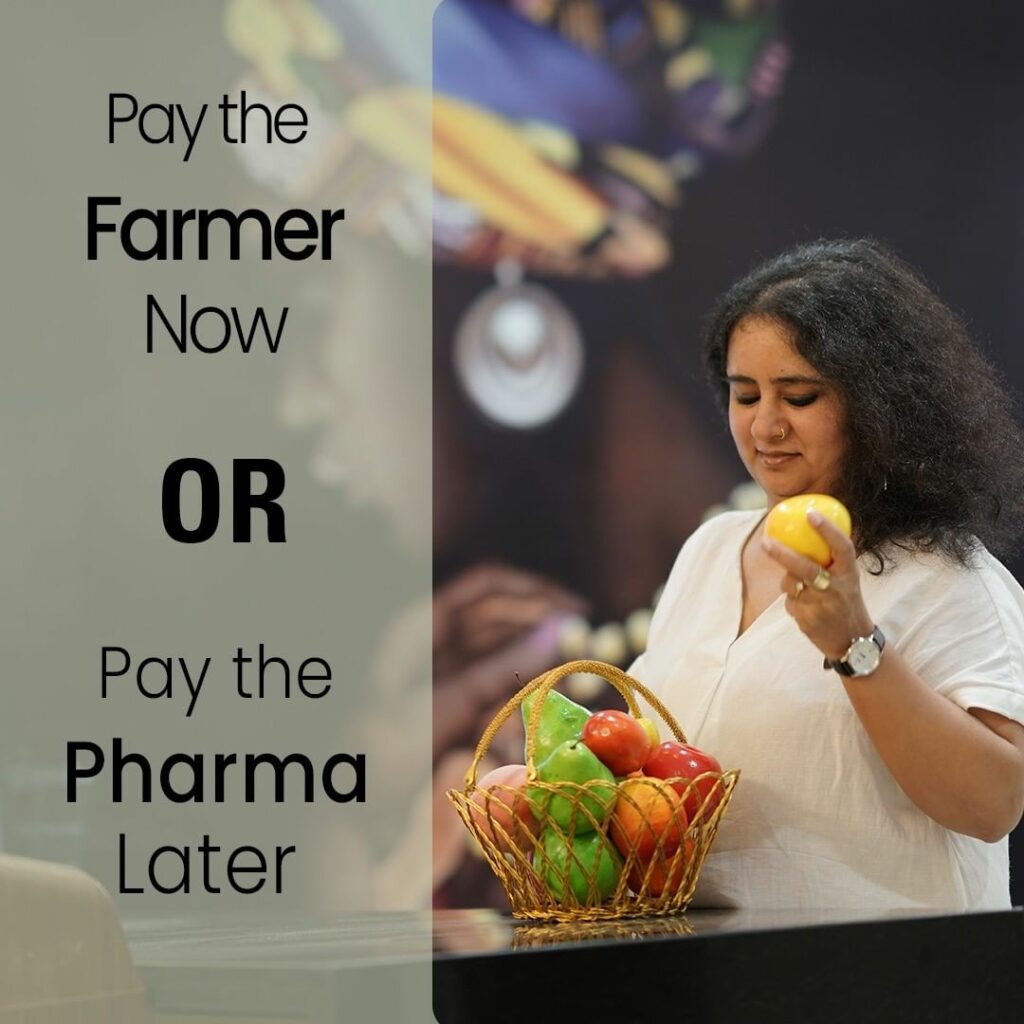 Every medical practice has a different approach for treating the disease which majority of the time provides superficial results. But the ancient practice of Ayurveda follows a systematic and holistic approach for healing the health condition through its root cause.
So for preserving a healthy gut include these add-ons in your diet as recommended by Dr. Mukesh Sharda founder Dr. Sharda Ayurveda to keep diseases away naturally at their comfort.
Fennel (Foeniculum vulgare)
The regular intake of fennel seeds stimulates and promotes the secretion of digestive juices and enzymes which aid in the digestion process. The presence of anti-spasmodic and carminative effects are effective for treating many digestive diseases including flatulence, IBS and GERD. It additionally possesses high dietary fiber content and is known as natural antacid that helps regulate bowel movements.
CHIA SEEDS (Salvia hispanica)
Chia seeds are known for providing potential benefits to the digestive system which include improved intestinal tissue health, promoting the growth of gut bacteria which altogether eases bowel movement and prevents the emergence of digestive diseases. They are rich source of fiber, calcium, magnesium, potassium, and phosphorus.
PAPAYA (Carica papaya)
It contains enzymes such as chymopapain and papain which help in digesting protein and reduce inflammation resulting in better digestion. They are effective for treating various digestive diseases. Moreover, papaya is rich in fiber content which is essential for keeping up with the improved metabolic activity of the body.
BEETROOT (Beta vulgaris)
Beetroot is a fiber-rich food that promotes the growth of good bacteria in your gut. Regular intake of this food in diet will help the digestive system fight against infection and additionally boosts the immune system.
GINGER (Zingiber officinale)
Ginger is involved in improving the overall digestion process and reduce symptoms of nausea and vomiting. It stimulates the digestive tract and increases the production of the digestive enzymes trypsin and pancreatic lipase. It additionally promotes gastric mobility.
Follow Dr. Sharda Ayurveda:
Facebook– https://www.facebook.com/DrShardaAyurveda
Twitter–https://twitter.com/shardaayurveda
Instagram: https://www.instagram.com/DrShardaAyurveda/
Disclaimer: This content only provides general information, including advice. It is not a substitute for qualified medical opinion by any means. Always consult a specialist or your doctor for more information. Sukhbeerbrar.com does not claim responsibility for this information.