Hello friends, when you check the specifications of a smartphone, then with the processor specification we get to see about 2 words CPU and GPU, maybe you know a lot of people about what is CPU and GPU? And what is the difference between these two? But there are still many people who do not know about it. If you are one of them, then these tips are for you and we are here GPU vs CPU English You will get detailed information about
CPU and GPU Mobile Why is it given and how can we find out if the CPU or GPU of a smartphone is good or not? With this, what effect does this have on the performance of our Smartphone?
Because when we buy a smartphone, we do not have the right information about its specification, then we will buy the phone by looking at the design and camera, which can prove to be Worst for us later.
What is CPU?
We know about this and we have with the computer motherboard definition CPU (Central Processing Unit) Had also received information about
If we talk about the mobile CPU, then it is a chip and is part of the mobile processor. When we give input to Mobile using Keyword, Touch, Voice here any input technology.
So the CPU helps to understand it correctly and give the right output.
There are some important factors of mobile CPU,
Clock Rate- With the help of this, the performance measure of Smartphone CPU is done and we measure it in Hertz. The performance of a CPU that has a high clock rate is as good.
Architectures- CPU is the second most important factor, if the architecture of a mobile CPU is based on the latest and advance technology.
So it will be energy efficient and processor heat will be less and give better performance.
What is GPU?
Smartphone GPU (Graphics Processing Unit) Is also a part of the mobile processor and is also an important factor for any smartphone.
Graphics, as the name also mentions, is a specialized circuit / chip that helps buffer the frame and give the output properly.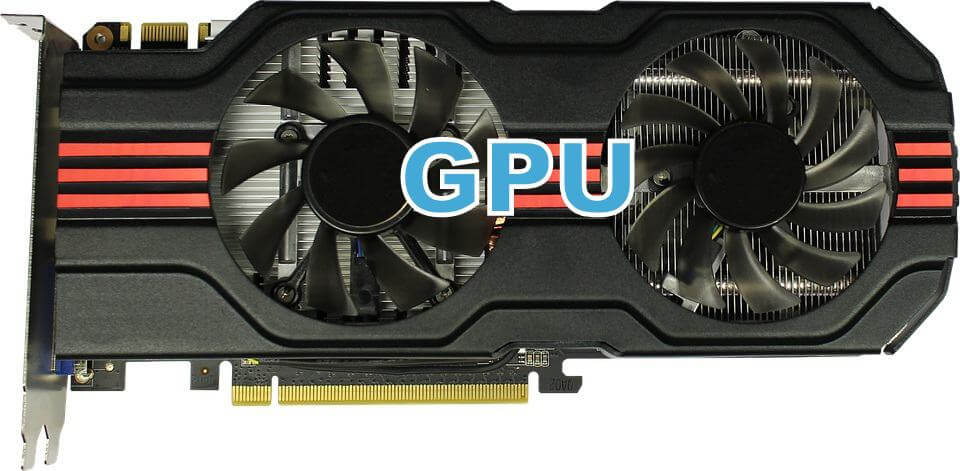 In today's time, the GPU is very widely used by all types of smartphone brands so that it can give its users better video, image and gaming experience.
At this time, the GPU of Adreno, Mali is being used the most.
GPU vs CPU
We must have got a little idea about GPU and CPU, now we will understand better Mobile CPU and GPU Me Kya Antar Hai? And this is how our smartphones work.
CPU which is the central processing unit of any smartphone or computer. It manages every single activity in the smartphone and for this it uses Major 4 Step.
Reading – When a user enters an input on the smartphone, it reaches the CPU with the help of a memory and the mobile CPU reads that input / instruction.
Decoding – After reading the instruction, the mobile CPU makes it understandable and this is called Process decoding.
Execution – After decoding the input, the central processing unit sends it to the correct component for processing.
Writing – After the execution process is complete, according to our given input right answer output device Gets through
Like if we click on the Music player app on mobile to play the song, then the input given by us goes to the CPU first.
After that the CPU reads the input to play the song given by us and forward the process to the music player and the song is played.
GPU one co-processor Which works for the CPU and helps them to do their work in a fast and easy way.
If we GPU vs CPU English In the matter of major technical difference, we will see some such differences in it.
| | |
| --- | --- |
| CPU | GPU |
| This is the brain of the mobile that processes all kinds of tasks that happen in the mobile. | It performs the processing of any one specific task. |
| In this we get very few Cores (Up to 24). | In this, we get to see many more cores from the CPU, which are in thousands. |
| Its cores perform sequential serial processing and only do one task at a time. | It has parallel architecture cores which handle many functions at one time. |
CPU Vs GPU – Video Demo
Smartphone without CPU or GPU?
The CPU and GPU together process all the tasks of the mobile and perform in a fast manner.
At this time, both of these have been made so advance that we can complete the task related to any scientific, analytics, engineering, consumer, and enterprise applications in our mobile just like a computer.
GPU specially image And works for display motion. You all will know that video is a collection of images and not many, which has been tied to many frames.
The GPU helps in displaying these images in a better way and controls their motion.
If there is no GPU system in our phone, then neither an image will open correctly in our phone nor any video will play correctly.
With this, the most important thing for the game is the most important graphics.
If there is a phone that does not have a CPU system, then its condition will be the same as that of a computer monitor without a CPU system.
We cannot perform any task in the phone or say that our phone will be absolutely dead.
How to check CPU or GPU is good or not?
Every phone has both these features but in a phone it is better and in a phone it is average.
In such a way that if we Smartphone Buy Want to do So how do we know whether the CPU and GPU given in the phone is good or not?
There are three main parts of a phone processor.
Chipset: Qualcomm SDM845 Snapdragon 845 (10 nm)
CPU: Octa-core (4 × 2.8 GHz Kryo 385 Gold & 4 × 1.7 GHz Kryo 385 Silver, CPU Clock Speed: Up to 2.8 GHz)
GPU: Adreno 630
Us in chip-set processor manufacturing company The name is, Series name and technology. Like here,
Company Name: Snapdragon
Series name: 845
Technology: 10nm (The lower the technology design, the more efficient will be the processor)
The main feature of CPU is core and clock speed,
Clock Speed: The better clock speed is in CPU, its performance is as good as 2.8GHz clock speed is given here.
its performance same GPU Would be better with a processor with 2.3GHz clock speed.
There are many factors in the GPU, in which we can decide from the graphics brand, series, technology and the features given in it, how is the graphics of the phone? Like here Adreno 630 in it
Technology: 10nm
DirectX: DirectX 12 (latest graphics API version)
Features: OpenGL ES 3.2, OpenCL 2.0, DirectX 12
Friends, no matter how good the design is in any phone, powerful camera And best quality display Can be found but if Phone GPU (Graphics Processing Unit) And CPU (Central Processing Unit) not good.
So the performance of that phone will be very poor and the biggest thing is that both of them should be good if we have to get better performance in the phone, You must share your thoughts in the comment.