Xiaomi India is starting to launch the new redmi buds 4 active on its official store on 13.6.2023 but before the launch they have given a chance to the user to win it for free on launching date in which you have to complete a quiz and you will get the redmi buds 4 active for free. You will be eligible to win in, but this is not only one step, there is another step which is very important for you to be eligible for lucky draw, so go ahead and check entire article to know more.
Redmi Buds 4 Active – #RiseNeverFall Quiz Question & Answer
Quiz is only one question but there is no information about it on the internet yet and you will get this information only from this article.
The first and only question of the quiz is given below.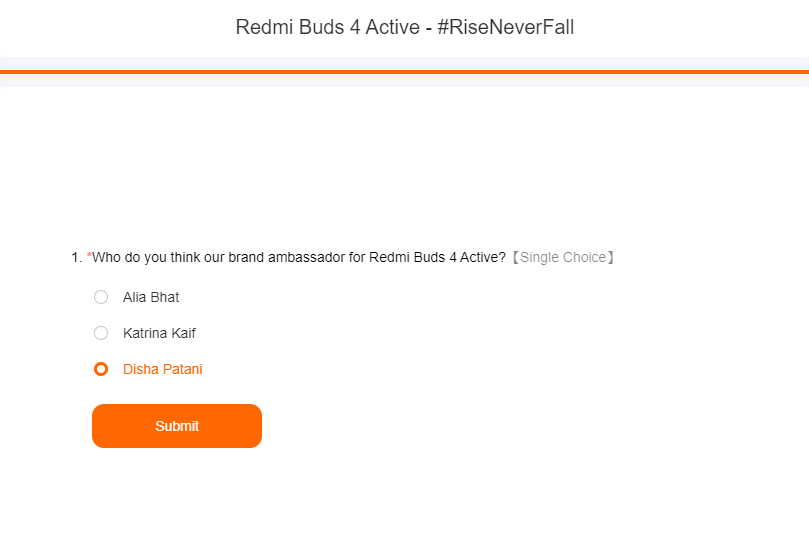 Who do you think is our Brand Ambassador for Redmi Buds 4 Active? [Single Choice]
For which you have been given three answer options in Multiple Choice Answer.
Which includes the following options.
Alia Bhatt
Katrina Kaif
Disha Patani
The correct answer to this question is Disha Patani
Yes, Disha Patani is Redmi Buds 4 Active's Brand Ambassador
You don't have to stop after completing this quiz, after completing the quiz you have to take a screenshot and tweet it on Twitter in which you have to use two hashtags #RedmiBuds4Active & #RiseNeverFall.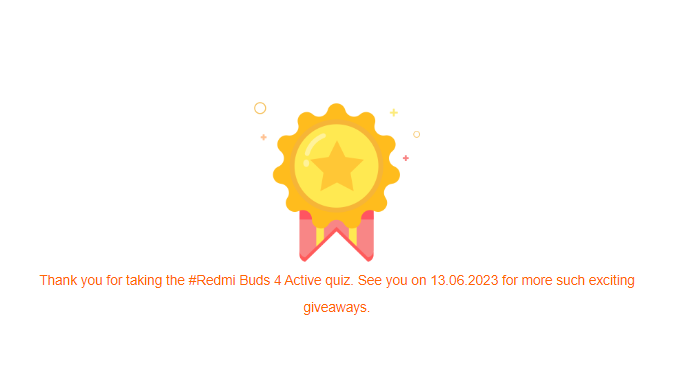 Share the article with your friend and bookmark the website to know more similar quiz