Welcome to the latest article connecting to blogging, and on this page, we cover all things related to sports blogging. Your trusted site goes into the finer details of why blogging on sports could provide you with a fun pastime while building your writing experience and bringing you closer to your favorite sports.  
Thousands of people blog about sports every day, from their local baseball team to the top English Premier League outfit. Sports writing has changed, and it's no longer a closed shop. But how do you get involved, and is it worthwhile starting? We explain all on this page, giving our readers the latest information on blogging and the tricks that will help make your blog pay. There's also information on why and how you can get started today without much expense.
You can blog for fun, sharing your opinions on a team's latest result or athletes improving performance. You can also blog for cash, connecting your articles to sportsbooks available at the Best Betting Apps. But it's not an easy way to boost your wages or a get-rich-quick scheme. Writing for an online audience comes with hidden challenges that only some writers have the time to tackle when they appear. 
Congested market
This page covers the pros and cons of blogging about sports with the aim of helping our readers become bloggers and target an extra income. Setting up a blog won't open a steady stream of disposable cash overnight. Still, it will improve your writing, publish your sports views and opinions to a global audience, and help you meet new friends, colleagues, and business associates. And there is money available if you're dedicated enough.
Browse the internet, and you'll find more sports blogs and opinion sites than you could ever count. More will appear tomorrow as new writers create blogs and force their way into an already congested market. When studying sports blogs, it may seem like there are more blog pages than writers, and you wonder who reads most of the articles. Sometimes, sites attract few visitors and even fewer investors, but this page advises some tricks of the trade that could monetize your blog.
Our guest writer has experience in creating sports blogs, advertising the articles, and then securing investment, either through advertising, affiliates, or charging subscription fees. They remain concerned with blogs and share knowledge of the many advantages of blogging about sports and the potential dangers associated with committing yourself to a writing project. Knowing the pitfalls could help you avoid them, especially during the early days of writing. 
Whether you're blogging on the National Football League, English Premier League, or Ultimate Fighting Championship, we've got your back. Keep reading as we highlight some of the positives of blogging about professional sports.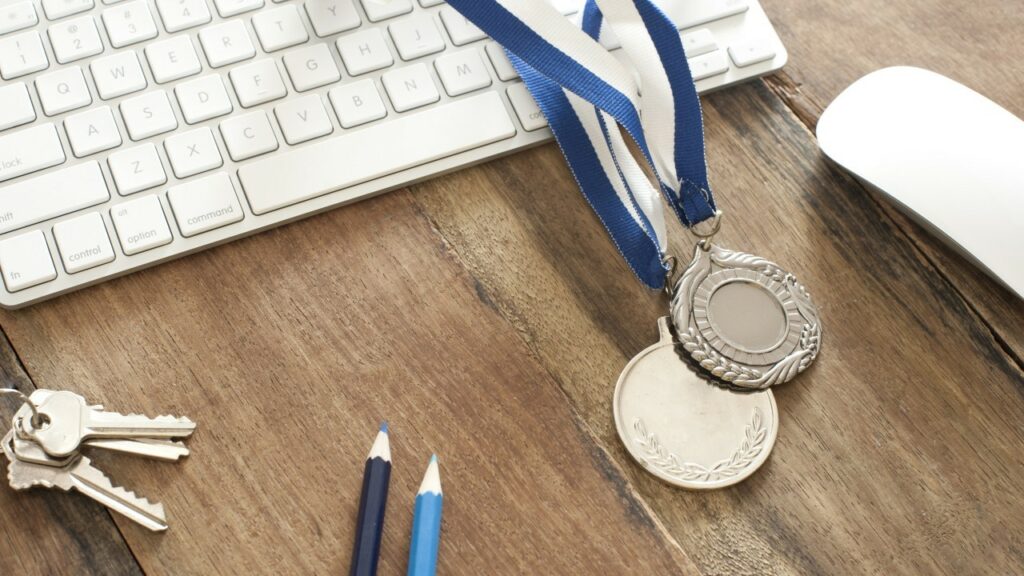 Get your voice heard 
If nothing else, blogging is a great way to get your feelings and opinions out of your head and onto the page. You may have heard writing is a fantastic way to declutter your mind, and it's a powerful tool used by people from all walks of life, including those recovering from several forms of addiction. You can test that theory for yourself without having a blog, and this is a great way to see if you're suited to blogging.
Next time your favorite sports team loses an important fixture, and you're hurting, take to social media and publish your opinions. Don't hold back. If a certain player underperformed, give them both barrels. If you're questioning the coach's tactics, let your feelings out. Type your review into a formatted post, edit, and send. How did you feel when you hit the publish button? Happy, relieved, and a little nervous.
How will your post be received? Will people reply with their thoughts and agree with your post, or will they shoot you down? If people don't agree, are you prepared for the responses and possible negative feedback? Don't revisit the post for an hour or two, then check to see if you attract likes and comments. Remember, online writing should be engaging, so you must take both good and bad feedback.
Improve your writing
As any aspiring writer already knows, the more you write, the better you'll perform. You're writing skills improve with practice, and although you can learn plenty from a book or online course, nothing beats industry experience. With a blog, you're opportunities to write are unlimited, and there's no stopping you from posting as many times a day or week as you can.
Start by writing about your passion in a format that's familiar to you. The first few weeks and months should be about getting your work published. When you're ready, you can start challenging yourself by writing about different teams and subjects. You control the blog and the content posted. Work and improve at your pace, but never get comfortable, or you'll stop moving forward.
Target affiliates
A great way to earn cash from your blog is through advertisements and affiliates. Join the affiliate program of a famous team, TV broadcaster, sports shoe supplier, or bookmaker. You then add links to their business to your blogs, and each time your readers click the link and purchase from an online store, you get a slice of the profits. 
Your blog becomes the gatekeeper between consumers and businesses. Joining affiliates can help build connections with industry insiders and new friends. You can add as many affiliate links to your page as you like, but be careful not to make your writing spammy or overcrowded. 
Commitment
Blog writing isn't all sunshine and rainbows. Making it work takes effort, commitment, and unwavering self-belief. Like anything in life, if you aren't fully committed and begin to abandon your blog, get too comfortable, or start cutting corners, it will suffer. 
A great tool for helping keep you committed while blogging is to write down the reasons you want to blog before starting. These will change with experience but act as a reminder of why you got into sports blogging in the first place.