Ranveer Allahbadia known as Beer Biceps is a popular Indian YouTuber and fitness enthusiast who was born on 2nd June 1993 in Mumbai, Maharashtra. He is best known for his YouTube channel, which has over 4.89M million subscribers and features content related to fitness, lifestyle, and health.
In 2009, Ranveer underwent a gallbladder removal surgery and this incident triggered a change in him as he decided to adopt a healthy lifestyle and avoid any health issues in the future. Ranveer's passion for fitness started at a young age, and he has since dedicated his life to helping people lead healthier and happier lifestyles. He started his journey from being a chubby kid to a fitness enthusiast and even took a certificate course with Peak Performance, a fitness academy for gym training.
Ranveer started his YouTube channel "BeerBiceps" in 2015 with an introduction video. The channel aimed to answer fitness-related questions for people who don't have many resources. The channel gained popularity quickly and Ranveer became a well-known name in the fitness community.
He has a vast following on social media platforms such as Instagram, where he shares his workout routines, diet plans, and motivational content. With his charming personality, infectious energy, and engaging content, Ranveer has become one of India's most popular fitness icons.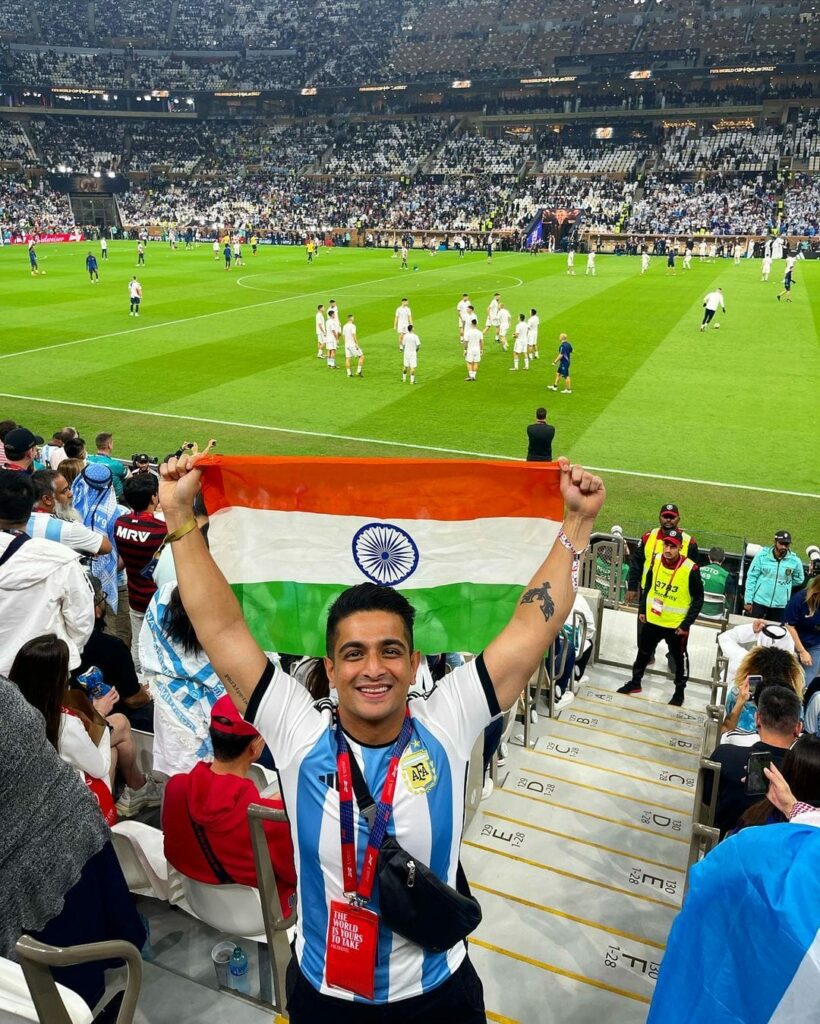 In this article, you can read about Ranveer Allahbadia Biography, Age, Family, Photos & More
Biography, Info & Wiki
| | |
| --- | --- |
| Name | Ranveer Allahbadia |
| Nickname | Ranveer |
| Gender | Male |
| Age | 29 Years |
| Birthday | 2 June 1993 |
| Birthplace | Mumbai, Maharashtra |
| Hometown | Mumbai, Maharashtra |
| Girlfriend | Vaishali Thakker |
| Wife | N/A |
| Profession | Youtuber |
| Hobbies | Fitness |
| Nationality | Indian |
Height, Weight & Physical Appearance
Ranveer Allahbadia is approximately 5′ 7″ (170 cm) tall and weighs around 75 kg (165 lbs), He has dark brown eyes and black hair. He also has several tattoos including a dragon tattoo on his left forearm, an Om tattoo on his right shoulder, a lion face tattoo on his left shoulder, a Shiva tattoo on his back, and a word from the Bible on his right tricep. In terms of his physical appearance, Ranveer is known for his sharp features, chiseled physique, and impeccable fashion sense. His dedication to fitness and grooming makes him a role model for many in the industry.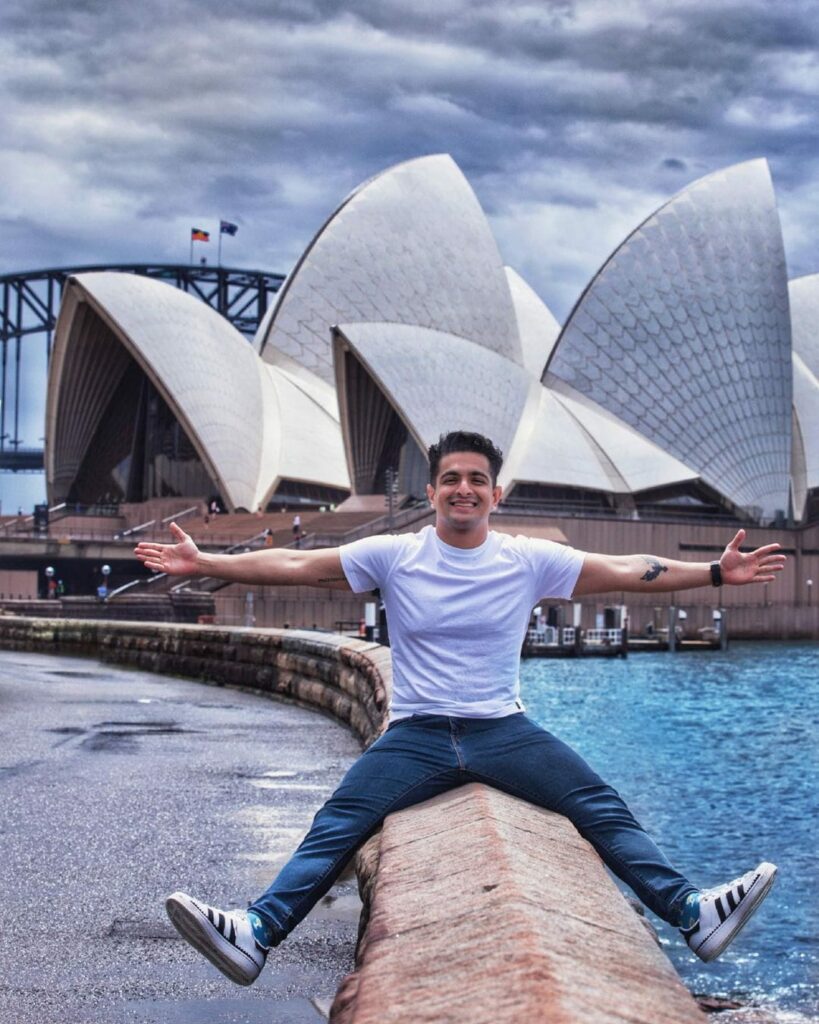 | | |
| --- | --- |
| Height | 5'7" |
| Weight | 75 KG |
| Body Measurements (Approx.) | 42-30-14 Inches |
| Hair color | Black |
| Eye color | Brown |
| Skin Tone | Fair |
Ranveer Allahbadia Age, Date of Birth & Birthplace
Ranveer Allahbadia was born on June 2, 1993, and as of 2023, he is 29 years old. He was born in Mumbai, Maharashtra, India.
Ranveer Allahbadia Girlfriend, Wife & Affairs
Ranveer Allahbadia is a popular YouTuber, who has gained immense popularity through his entertaining videos and engaging content. His personal life, including his relationship status, has always been a subject of interest among his fans. As per the information given, Ranveer Allahbadia is unmarried and his current girlfriend is Vaishnavi Thakker, a doctor.
Ranveer Allahbadia Family, Parents & Siblings
Ranveer Allahbadia was born and brought up in Mumbai, Maharashtra. He comes from a family of doctors; his parents are both doctors. His father's name is Gautam Allahbadia and his mother's name is Swati Allahbadia. He has one sister named Akanksha Allahbadia, who is also a doctor.
| | |
| --- | --- |
| Father's Name | Gautam Allahbadia |
| Mother's Name | Swati Allahbadia |
| Brother's Name | |
| Sister's Name | Akanksha Allahbadia |
Read Also: Who is Palki Sharma? Biography, Husband, Age, Education & Family
Social Media Handles
Below we have given you information about Ranveer Allahbadia's social media accounts, including Instagram, Facebook, TikTok & Snapchat, to follow him.
| | |
| --- | --- |
| Youtube Channel | BeerBiceps |
| Twitter Account | BeerBicepsGuy |
| TikTok Account | N/A |
| Instagram Account | beerbiceps |
| Snapchat Account | N/A |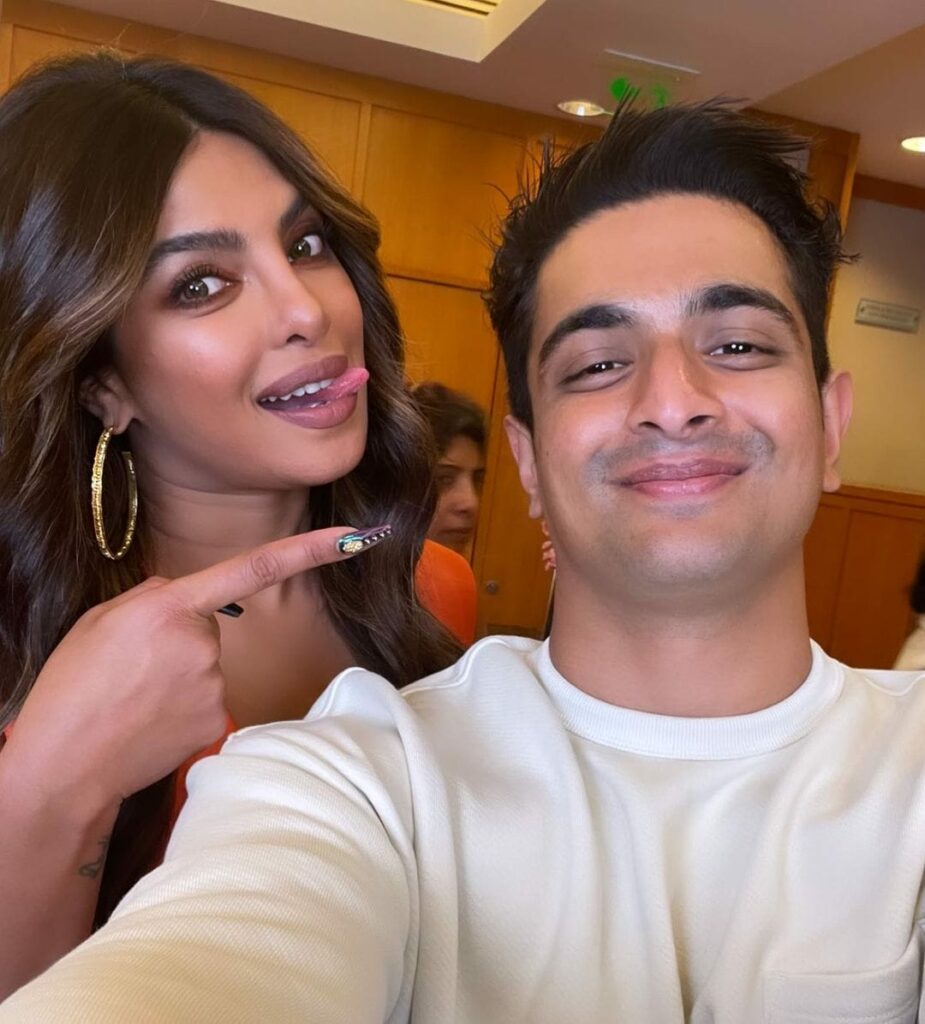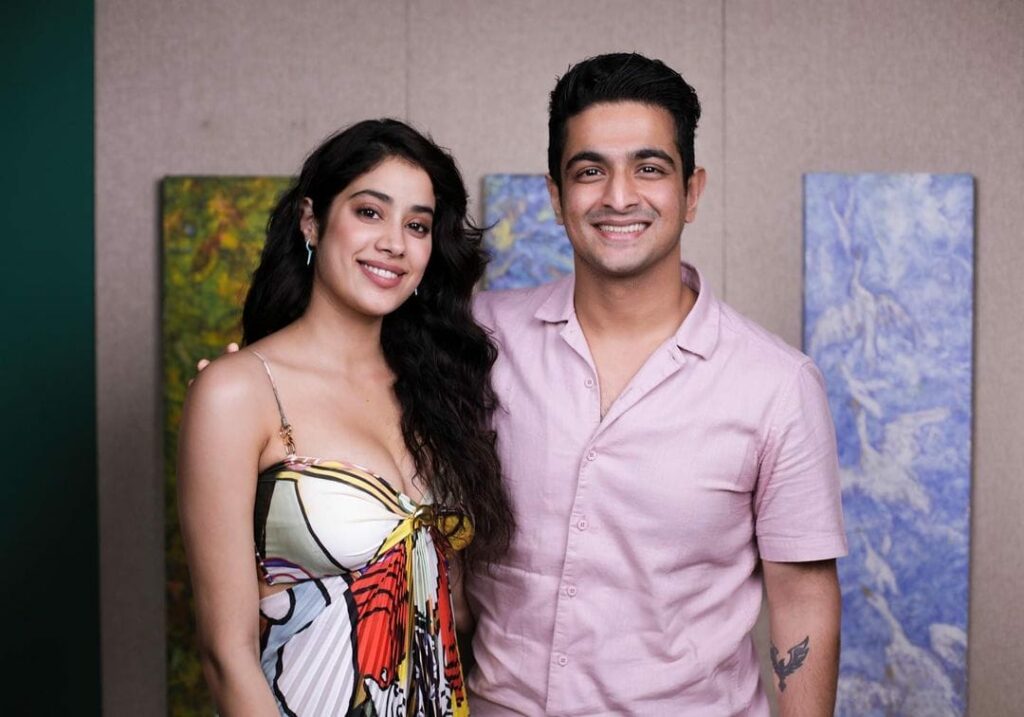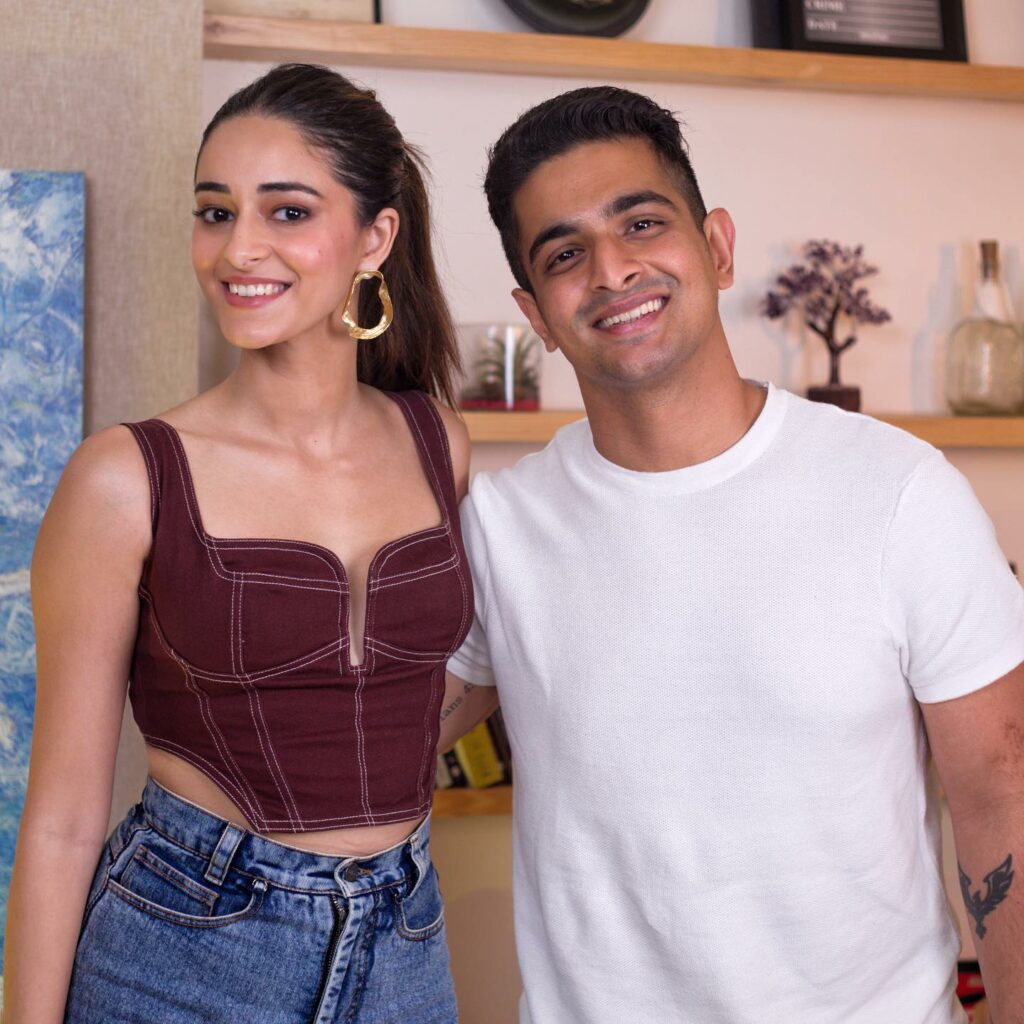 Some Facts about Ranveer Allahbadia
Ranveer Allahbadia, popularly known as "BeerBiceps" is an Indian YouTuber and social media influencer.
He was born on 6th November 1990 in Mumbai, India.
Ranveer initially started his YouTube channel in 2014 as a hobby to share his passion for fitness and healthy living.
He rose to fame for his entertaining and informative videos on fitness, nutrition, and lifestyle.
He has over 4 million subscribers on YouTube and is known for his engaging and relatable content.
In addition to his YouTube channel, Ranveer is also active on Instagram and has over 2 million followers.
He has been featured in several Indian magazines and has been recognized as one of the top fitness influencers in India.
Ranveer is passionate about helping people lead healthier and happier lives and is known for his motivational and uplifting content.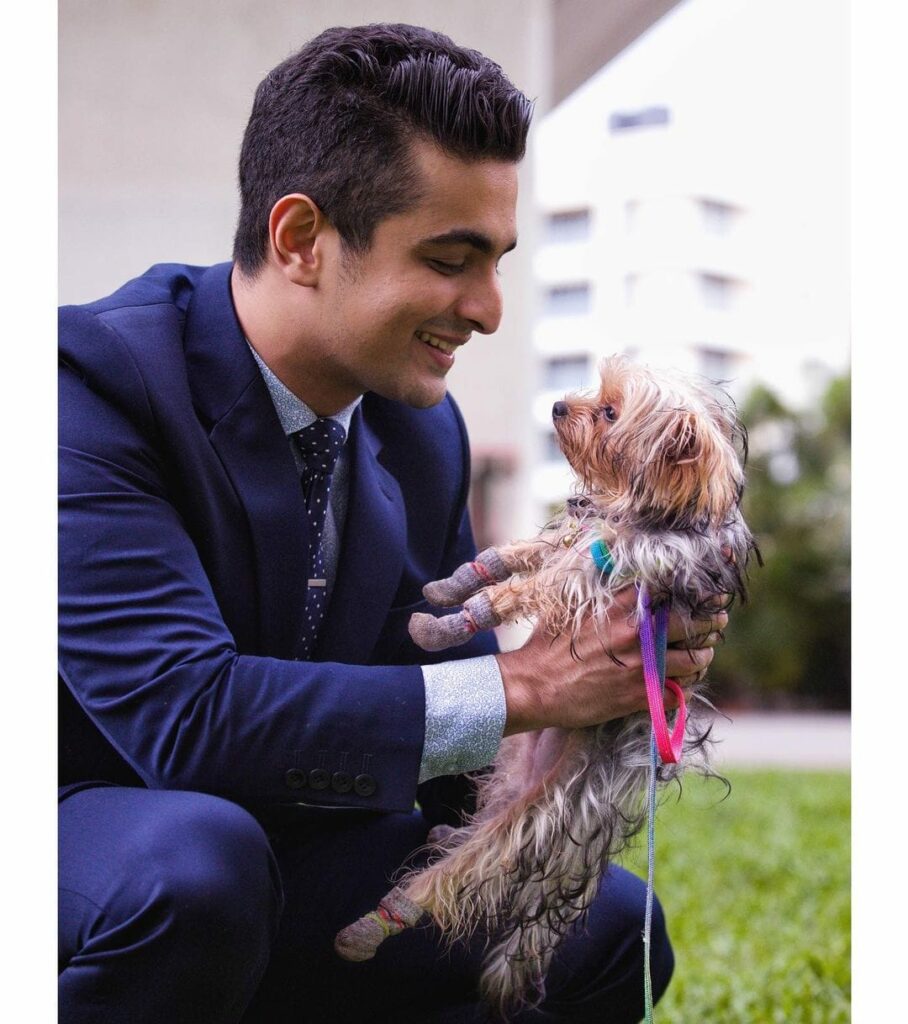 Education & Religion Details
Ranveer Allahbadia received his education at Dhirubhai Ambani International School in Mumbai and Dwarkadas J. Sanghvi College of Engineering in Mumbai, where he earned a B.E. in Electronics & Telecommunication. His religion is Hinduism and his caste is Kshatriya.
| | |
| --- | --- |
| Education | Graduation |
| School Name | Dhirubhai Ambani International School |
| College Name | Dwarkadas J. Sanghvi College of Engineering |
| Religion | Hindu |
Be sure to comment below to share how much you liked Ranveer Allahbadia's biography and share it with your other friends.
If you would like to know more about Tiktok Star, Instagram Star and Celebrities, be sure to bookmark our website.
DISCLAIMER: The above details are sourced from various Online reports. The website does not guarantee 100% accuracy of the figures. All images are taken from a social media account of Ranveer Allahbadia.