If you are connected with the world of computers and technology then this article will be great and full of knowledge for you. In this article we will talk about how you can download Windows 11 and if you are already using Windows 10 then how you can upgrade to Windows 11 for free. Read the article carefully till last to get complete information about it.
In today's age of technology almost every young person uses a laptop or computer and computer hardware cannot work alone it needs software to get it in working condition. This software is called Windows. Windows was created by Microsoft in 1985 and since then new versions and monthly updates have been added to improve it. After the release of Windows 10, Microsoft said that they did not go to create another window, but they will continue to improve by updating Windows 10. Now it is a pleasure for Windows users that users who are already using Windows 10 can upgrade to Windows 11 for free.
You might be thinking, "I don't want to install Windows 11. I'm perfectly happy with my current operating system." But are you? If you're running Windows 7 or 8, then it's time for an upgrade. Why? It's not because Microsoft is forcing you to do so. They've given the world plenty of notice that they will no longer support older versions of their OS moving forward. You can either take your chances and hope nothing bad happens, or just bite the bullet now and go through the process of installing Windows 11 on your computer! It'll be worth it in the end when all those pesky bugs are fixed and everything runs smoother than ever before!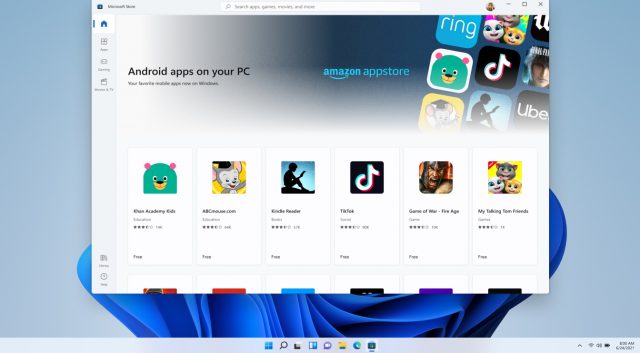 Microsoft has just released its beta version. According to the report, the official release of Windows 11 will be on October 5. Due to the beta version, you can now get a lot of bugs and errors. If you want to try New Features then you must be a member of the Windows Insider Program and if you are already a member then you can use Windows in the same way. You can download or upgrade as you do with the normal update of the window but before that, you have to check the minimum requirement of your PC. The details are given below.
How to Check Pc Compatibility for Windows 11
You must be a part of Windows Insider to try the Beta version of Windows 11. It is a software that allows Microsoft to test its valid license before the official release of a new program and as a member, you can download the Windows Insider Preview PC Health Check Application and check the compatibility of your PC. To install Windows 11 before the official release, just install it on your Testing Device if you have one. By ignoring this step, you can download and install Windows from an unofficial source but it can ruin your experience as there are many errors and bugs in testing.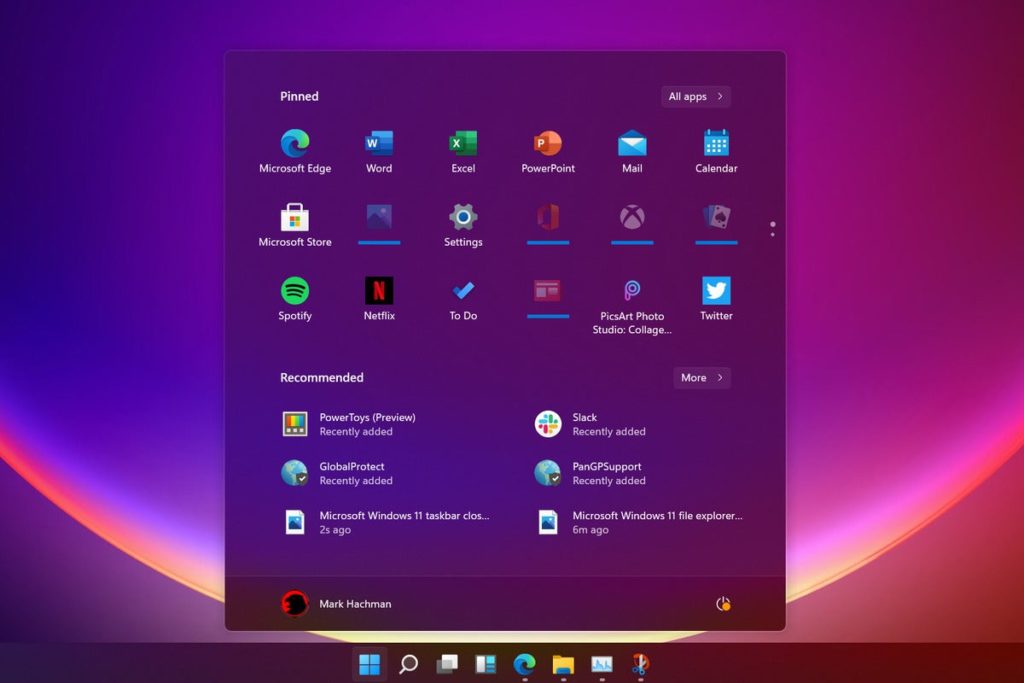 Processor:
1 gigahertz (GHz) or faster with 2 or more cores on a compatible 64-bit processor or System on a Chip (SoC)
RAM:
4 gigabyte (GB)
Storage:
64 GB or larger storage device
Note: See below under "More information on storage space to keep Windows 11 up-to-date" for more details.
System firmware:
UEFI, Secure Boot capable
TPM:
Trusted Platform Module (TPM) version 2.0
Graphics card:
Compatible with DirectX 12 or later with WDDM 2.0 driver
Display:
High definition (720p) display that is greater than 9" diagonally, 8 bits per color channel
What Feature-specific requirements for Windows?
In the above paragraph of this article, you will have read what are the Minimum Requirements to Install Windows 11 but there are many other Requirements that bring Windows 11 into Fully Working Mode. You will not be able to use many key features. You can check these Requirements on Microsoft's Find Windows 11 specs, features, and computer requirements page.
How to download Windows 11 on your PC
So, how do you actually go about installing Windows 11? It's not as hard as you might think. In fact, there are plenty of great step-by-step guides out there that will take you through the entire process. But we're going to give you a brief overview of the steps involved so you have an idea of what to expect.
The main way to download Windows 11 is by downloading Windows 11 Insider Preview from Microsoft's website but most people do not and they download and install Windows 11 from an unofficial website. But I do not recommend you. It can infect your device with malware which can also damage your data. The method to download it in an official way is written below step by step.
First of all, make sure that you are using Windows 10 with a valid license and have joined the Windows Insider Program. If not, join now.
Go to Settings > Update & Security > Windows Insider Program. Click Get Started.
Under Pick an account to get started, select + to connect the Microsoft account you registered with and continue.
Select Dev Channel from the Insider settings to download and install the current Windows 11 build meant for Windows Insider Preview and hit the Confirm button.
Read and agree to the terms of agreement and Privacy Policy and click Submit.
Click Restart Now
After restarting the PC, connect to the Internet connection. Try to make it internet fast
Now open Settings> Update & Security> Windows Update and click on Check for updates button.
How to download Windows 11 with official Method
First, you'll need to download the Windows 11 installer. This can be done from Microsoft's website. Once you have the installer, double-click on it to start the process. The next step is to agree to the terms and conditions. After that, you'll be asked to choose your language and edition of Windows 11. If you're not sure which to choose, it's best to stick with the default option—the "Windows 11" edition. This is the most common version that will be installed on most computers. Afterward, you'll be asked to select the installation type. There are two options here: upgrade and clean install. We recommend starting with an upgrade, which will keep all of your files and settings in place. If something goes wrong or you don't like Windows 11, you can always do a clean install later.
After that, the installation will begin. There are a few things to keep in mind during this process:
You may be asked to restart the installer at some point.
The installation might take several minutes, depending on your computer's hardware and internet connection. Don't worry if it seems like nothing is happening; the files are there, they're just installing. If you're impatient, feel free to watch a short video or do some other task while your computer is working.
After everything has finished, your computer will restart and present you with the new Windows interface.
Depending on what version of Windows 11 you installed (Home or Pro), there are some other steps involved in getting your computer up and running. We recommend checking out Microsoft's website for more detailed instructions. But overall, the process of installing Windows 11 is not too difficult, especially if you follow one of the many step-by-step guides online. So go ahead and give it a try! You won't regret it.
Other considerations after installation
What are you going to do to safeguard your data, clean up old files that are cluttering up your computer, or perhaps do a little spring cleaning on the hard drive before even attempting installation?
If for some reason, you can't get past booting up your computer in Windows 11, there are instructions online on "how to uninstall Windows 11" and go back to your old system.
Conclusion
In conclusion, Windows 11 is a great operating system that has many features available. In order to get the most out of it and make sure you're doing everything right with your computer, consider these tips! They'll help you optimize your PC for maximum efficiency while still having fun with all the new things you can do in this latest update from Microsoft. If there are any questions or concerns about installing windows 11 on your computer, don't hesitate to ask us! Our team will be happy to answer any queries you might have and provide more information if necessary.