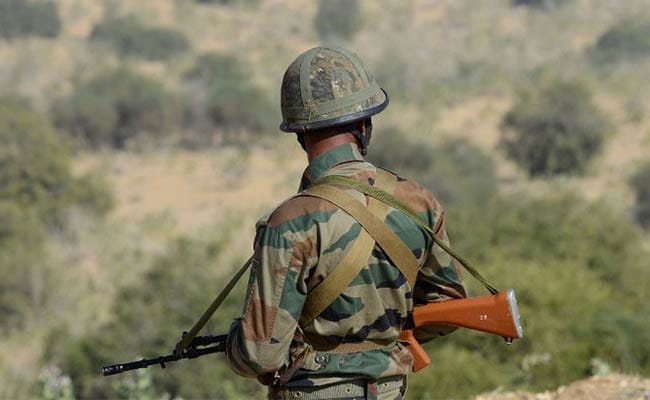 New Delhi:
Pakistan and India have agreed to ceasefire along the Line of Control (LoC), all agreements, strict adherence to the agreement and resolve any unforeseen situation through the existing system or clear up misunderstandings. The Pakistani army told this in a statement on Thursday.
According to the statement issued by the Inter-Services Public Relations (ISPR), the media arm of the Pakistan Army, this was agreed between the two countries in the discussion through a hotline liaison arrangement established between the Director General of Military Operations (DGMO) of India and Pakistan. After the talks, the two sides issued a joint statement in Islamabad and New Delhi that the situation in the Line of Control and all other areas was reviewed in a cordial and open atmosphere.
The joint statement said, "In order to establish a beneficial and lasting peace for the two countries on the borders, the DGMO agreed to address important concerns that could disrupt peace and lead to violence."
It said, "Both sides agreed to strictly abide by ceasefire agreements, and mutual agreements in the Line of Control and all other areas from midnight of 24-25 February". Both sides reiterated that any unforeseen situation. Hotline contacts and 'flag meeting' arrangements will be used to deal with or remove misunderstandings.
The Dawn newspaper quoted Pakistan Army spokesman Major General Babar Iftikhar as saying, "Since 1987, there has been contact between India and Pakistan at the hotline level. Through this established mechanism, the DGMOs of both the countries remain in touch. "He said that since 2014 there has been an increase in incidents of violation of the ceasefire agreement on the LoC. "Both the DGMOs agreed that the current consent of 2003 should be adhered to in letter and spirit," the statement said. The two officials agreed to make it sustainable and expressed their intention to take steps on this basis.
According to the newspaper, the recent move is seen as a reduction in the tension between the two countries endowed with nuclear power for years. Prime Minister Imran Khan and Army Chief General Qamar Javed Bajwa recently proposed to resolve all issues through talks with India. Tension arose in the relationship between India and Pakistan following the terrorist attack on the Pathankot Air Force Base in 2016 by Pakistani terrorist groups. The relationship between the two countries reached a low level due to the attack on the Indian Army camp in Uri.
After the death of 40 CRPF jawans in Pulwama terror attack, Indian warplanes entered Pakistan and targeted the terrorist training camp of Jaish-e-Mohammed. Tensions deepened after this incident. After this, relations between the two countries deteriorated after India abolished the special status of Jammu and Kashmir.
(This news has not been edited by the NDTV team. It is published directly from the Syndicate feed.)
.